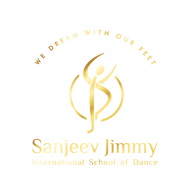 WELCOME TO
SANJEEV JIMMY INTERNATIONAL SCHOOL OF DANCE.
BHARAT - ENGLAND - CANADA
Our aim is to give children and adults of all ages and abilities the opportunity, to learn and enjoy a wide range of dance styles, including Bollywood, South Asian, Indian Traditional ,national, Indo jazz and street dance. Your aim might be to become a professional dancer one day, or simply to keep fit and have fun. Whatever your dreams or aspirations, we have the right class(es) for you.

We have experienced and inspiring dance teachers who are fully committed to passing on their in-depth knowledge and passion for dance. Since 1999 SJISD brings to you an amazing environment where dancers are truly learning the art of dance…either you are kid, teenager or adult all are having tons of fun while they become the best! Every student gets individual attention and training with custom class schedules created by experienced instructors. Calling all who have zeal to learn new dance forms and be fit and energetic, Sanjeev jimmy Dance Academy is the right place for you!
Dr. Sanjeev Jimmy Wadhwa –Director, Proprietor and Founder.
Sanjeev Jimmy International School Of Dance.
Bharat - England - Canada