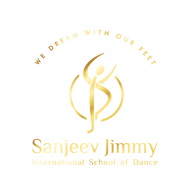 Dance Is Not just Profession For me, It's Defines Me,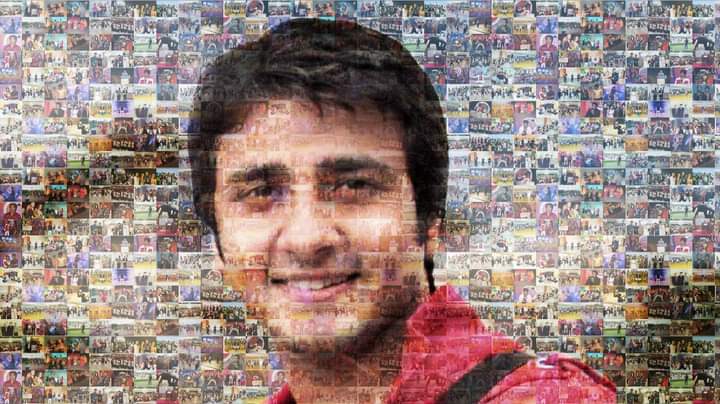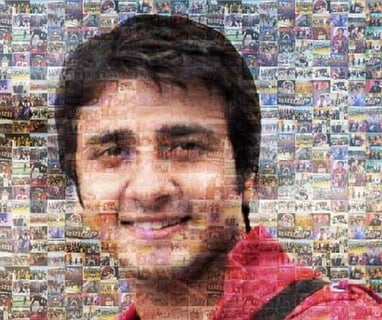 With over 20 years of experience in Performing & Teaching Indian Folk Dances, Indian Contemporary Dance & Dance Fitness. I have experienced some of my life's most valuable lessons. Dance has taught me how to live today, keep my hopes alive. I discovered the real meaning of "Hope" and "Humbleness"
I started dancing at very small age and have been one of the known performers of my times. I have credential of winning several accolades at schools & colleges level. Dance as an art has always been a true passion for me; I was born and brought up in middle class business family, with a mix of traditional, cultural, moral & conservative background. Coming from a conservative business family it was quite obvious that I would have never explored my artistic vision and creative mindset to start dance as my career. My Family identified my talent and motivated me to move ahead. I started a small workshop with 14 students at Moga. I moved to my next journey of growth and expansion from there. I have successfully choreographed several events of reputed colleges of Punjab State. In 1999, I established my own dance academy.
I saw "Dance" as a subject to heal human mind & bodies. I have a lot of research on Dance & Fitness and which helped many dancers recover from injuries. To understand the connection between Mind & Body, I started a special Dance Workout program.
"A man is nothing more than the sum of his experiences" and
Dance Profession made me perfect to balance my experiences. I have participated in more than 200 Dance Competitions and won many titles & awards on State level.
As the great William James said: "Be not afraid of life. Believe that life is worth living, and your belief will help create the fact". I relied upon My Dance Career to create that fact, God knows how long I have prayed for it and the Dance Reality Show "Aaja Nach Ley" made it happen. Those Struggling days were over, and I was finally got recognition on National Television Channel MH in 2007. More importantly, I was conferred upon the desperately long waited title of "FAMOUS DANCER"
This Was the Turning Point of my Life, every week people from all over India supported me. I was finalist of this Dance Reality Show which was on Air on Television around he World for 3 Months. My Dance & Concepts were highly appreciated. I was finalist of this show. I performed with Famous Bollywood Actress Sangeeta Ghosh in the Grand Finale.
I believe if you keep your faith, you keep your trust, you keep the right attitude, if you're grateful, you'll see God open up new doors. In 2008 Again I got selected for Dance Reality Show of International Punjabi Channel Zee Punjabi & PTC Punjabi "Mirinda Nach Ley Yaara". The journey was never ending; I won this contest with huge margin & vote from the Audience. I also received award of 1 Lakh Indian Rupees prize money.
Sustainable development is the pathway to the future we want for all. It offers a framework to generate economic growth which is the highest calling of leadership. My name became famous in entire Dance Industry which made my dance school a brand in the country and the result was flawless.
The Dance Reality Show "Aja Nach Ley", with which I started my Career, offered me to appear in this show as judge of Auditions & Mentor of the show in 2010. This Show Again turned me from a dancer to choreographer. My Themes & Choreographies were appreciated globally and my student Aman Aujla made me proud by winning the show.
I became one of the Best Choreographer of Punjab & Performed at approx 500 State or National Level Events from 2005 to 2010 & Choreographed Approx 200 Events which was appreciated globally.
I would like to be remembered as someone who did the best he could with the talent he had in, I was invited by a Famous Dance

Company "KUOD BAYANI" from Slovenia Europe to give Lecture & Workshops of Indian Dance & Bollywood Dance. In The Same year Again I was invited at Germany by Renowned Dance Company Pari Production to Conduct an Indian Folk Dance & Bollywood Dance Workshop.
I visited England to attend International Salsa Dance Congress. It was my visit to England & I liked the versatility of culture. I got opportunity to meet with many Famous Dancers & Choreographers and got chance to learn more about UK Culture. They appreciated my Dancing Techniques.
1. In 2012, I was nominated & awarded by "All India Achievers Award" Because of my contributions in the field of dance. After the award My Dance School became very famous. I got contract for Workshops & Event Choreographies from several Many reputed National & international companies & Institutions.
2. From 2013, my academy – Sanjeev limmy Dance Academy & School of Performing Arts (which is a trade mark registered ISO 9001: 2015
3. Certified Company) organised various Workshops in India & Abroad.

4. In 2015, I was nominated and designated as "Member of Council of International Dance UNESCO PARIS".
5. In 2017, I was awarded with "Honorary Doctorate degree in Performing Arts" because of my contribution in the dance field by Swahili University Panama recommended by Dr. Abdul Kalam Research Centre, India.
6. In 2017, I was invited by UNESCO to give a lecture about Indian Dance & Dance Fitness. In the same year I was invited as a Guest Lecturer at by RLB TRIBE, UK and a London based group of Indian Folk Dance.
7. May 2017, I conducted Indian Dance Workshop with Association of Pari Productions in Hamburg, Germany.
8. January 2018, I conducted Indian Dance Workshop at Hamburg, Germany & at Berlin Germany in association of Sum Productions.
9. February 2018, my Direction "Won National First Prize for Indian Folk Group Dance Category" at National Youth Festival at Ranchi Khelogao.
10. September 2018, My Dance Choreography "Won first prize at North India Zonal Event" HUNAR of International Bank HDFC.
11. December 2018, participated in World Dance Congress organised my Council of International Dance UNESCO India Dadar Mumbai Section.
12. December 2018, I was nominated as well as crowned with "Best Director of the Year by International School Awards at Dubai".
13. February 2019, Represented India at South Asian Countries festival at Raipur Chhattisgarh.
Dance is not just my profession, it's defined me. From a 10 years school boy to a Successful
International Dancer & Choreographer, my dedication & enthusiasm is still same. I have promised to myself to grow internationally. I believe it's time to commence the journey towards heights It's a loud calling from Around The World on South Asian Dances & Bollwood Dance. People are always attracted & inspired by Bollywood and I have ability to give them my unique technique about Indian Folk & Bollywood dance as I have experience of more than 15 years and teaching experience of more than 45000 students around the world. I believe my success is imminent not because I am the best but because I have Art to transfer my passion to others who want to start their career in dancing. Everybody wants to create a success story. The passion, obstinacy and keep-going attitude will make sure They will achieve what they want in their life with this book I'd tried to address all the new comers who want to make vocation in dance and choreography.
Sanjeev Jimmy Wadhwa