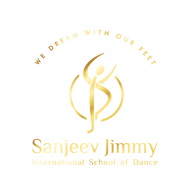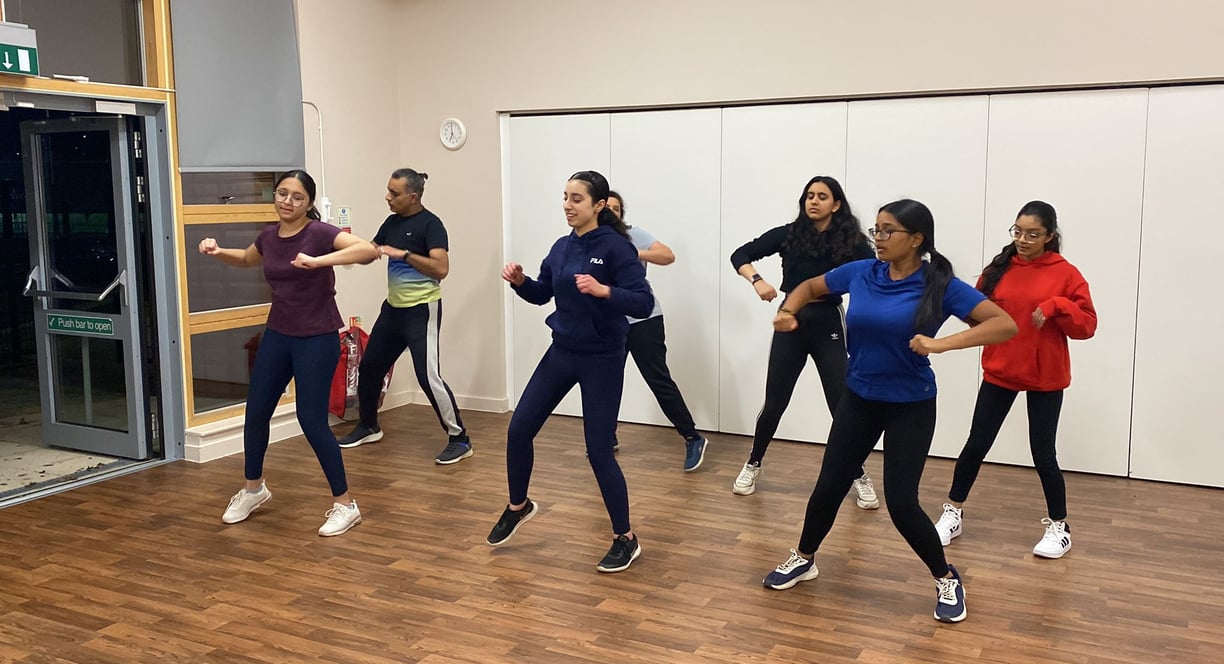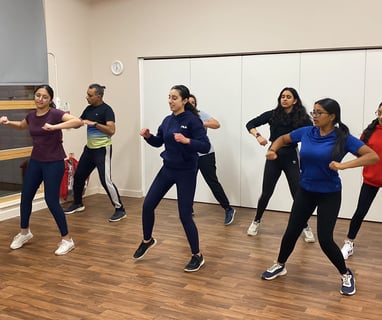 Be fit With Bollywood Dance
BE FIT WITH BOLLYWOOD DANCE-
Bollywood Dance Exercise
BE FIT WITH BOLLYWOOD is a Bollywood dance and Bhangra workout, where we use a variety of dance movements to create an effective workout, tailored to meet each clients' needs. We offer private, individual and group sessions, which can be run at your place, in a studio close to you or online. We dance to the latest Bollywood and Bhangra tracks and no prior Bollywood dance experience required.
The sessions are ideal for losing weight, building stamina, overall body conditioning, stress relief and for combining exercise with a fun activity. The sessions are enjoyable and we guarantee that you will not even realise how many calories you are actually burning! The workout can be tailored to be high impact and provides an excellent cardio workout.
All of our sessions are bespoke and so we tailor the exercises to meet your requirements. We can offer these sessions to individuals, groups or couples.
The level and style will vary depending on what you are looking for, but the aim is to dance to high energy music and to not even realise that you are working out!
We also offer PRIVATE Bollywood dance workout sessions via zoom and these are tailored to your needs i.e. songs, level, fitness areas etc.